UAC
The true essence of Urban Adult Contemporary Music lives right here!
Experience the chart-topping sounds and vibes of our exclusive R&B format.
Contact us
Programmed to deliver UAC Listeners age 25-54.  Our Urban Adult Contemporary format is stacked with only the BEST R&B ever played.  All from the greatest artists of all time.
Michael Jackson

Usher

Alica Keys

Mariah Carey

Earth, Wind & Fire

Jill Scott
Luther Vandross

Toni Braxton

John Legend

H.E.R.

Mary J Blige

Whitney Houston
70s (12%)
80s (20%)
90s (34%)
2000's (19%)
2010's (15%)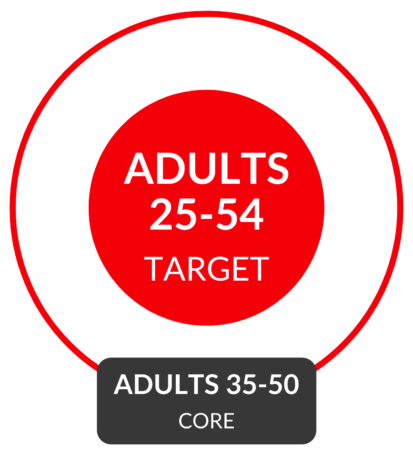 17440 Dallas Parkway
Suite 102
Dallas, TX 75287
Phone
904-710-2735
Affiliate/Sales
Programming