GREAT COUNTRY
Country music the way it was meant to be. A format that stays true to the roots of
Country Music and delivers on the basic values of life:
Family, Friends, Love, National Pride and God!
Contact us
Programmed to deliver Adults 25-54, who are passionate Country Music listeners.  Music lovers who appreciate the true sound of "GREAT" Country Music from "GREAT" Country Artists.
Alan Jackson
Blake Shelton
Brooks & Dunn
Florida Georgia Line
Jason Aldean
Keith Urban
Kenny Chesney
Luke Bryan
Luke Combs
Thomas Rhett
Tim McGraw
Zac Brown Band
80s (16%)
1990-1993 (25%)
1994-1999 (22%)
2000-2010 (21%)
2011-2019 (17%)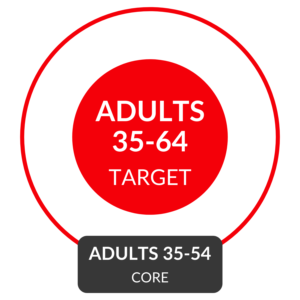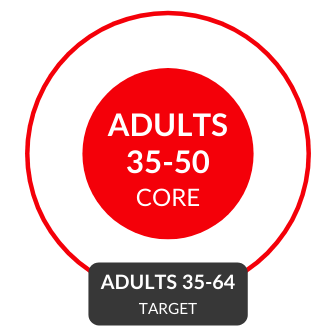 17440 Dallas Parkway
Suite 102
Dallas, TX 75287
Phone
Affiliate/Sales
Programming